OppSource is a cloud-based B2B Sales Engagement Platform focused on making sales prospecting and engagement easier and more effective. We provide a unique account-based approach that creates a more intelligent view of buying influences and accelerates the sales team's relevance to the prospect's greatest needs. Sales Reps use enhanced workflow tools to integrate multiple touchpoints with multiple decision makers and influencers in far less time than contact-centric platforms. Time-to-close is reduced substantially; revenues accelerate; quotas get retired faster; and commissions increase. Unlike other contact-centric systems that are built for power-dialing and high-velocity outreach, OppSource provides users with a composite view of all the engagement activity; digital, phone conversations, email threads, and social media interactions across an account. This allows them to hyper-personalize their next outreach touch and bring more relevant value to each prospect conversation.
---

The Minneapolis St. Paul Business Journal is your source for the latest breaking business news. The Business Journal delivers exclusive news and research about your clients and competitors, vital market data and valuable leads. Available weekly in print, daily through email, and continually on the web and mobile app.
SAVE $15.00 off the base price of a new or renewal subscription to the Business Journal, plus the Book Of ListsTM – vital information for today's sales professionals.
We'd like to share with you the special offer that is extended to the PSA MN community from the Minneapolis/St. Paul Business Journal. Go to http://www.mspbj.com
---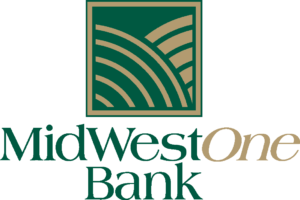 Not to brag, but we're pretty good when it comes to helping small businesses. We know small businesses are the backbone of our local communities, and helping them be successful benefits everyone.
Plus our business bankers are some of the best around. They're smart, and they're good problem solvers. We'd love to meet with you to see if we're a good fit for your business needs. Contact us and ask to speak to a business banker.
You're the One® we're here for at MidWestOne.
---