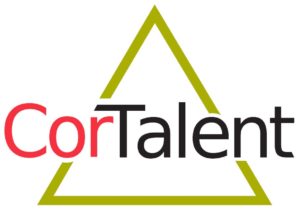 We Get the People Part Right
CorTalent provides full service talent acquisition & retention strategies and services. Our mission is to help changing, evolving, and growing companies gain a competitive advantage through their most valuable assets- their people. Our unique service offerings include recruitment, talent management, and hiring & retention tools.
We go beyond working with clients as a typical recruiter, but rather become their trusted advisor and partner. Our Minneapolis-based office focuses on small-mid size companies who are growing, with a specialty in manufacturing, distribution, technology, and sales as a discipline across many industries.
Contact us at 952-338-6120 or info@cortalent.com  Web: www.cortalent.com
---

Media Junction is a full-funnel, growth agency located in Saint Paul, Minnesota. We specialize in website design & development, inbound marketing management and sales enablement. We help our clients align their sales and marketing efforts to achieve maximum ROI for the company. Bottom line- we help you crush your goals.
We are a top-tier, Diamond HubSpot partner—3rd out of 3500+ agencies. We partner with growth-driven companies all over the region, nation and world to help impact their bottom line—whether that be designing a new website, marketing automation setup/maintenance, or strategy work. We cover it all!
To learn more visit our web site at  www.mediajunction.com
---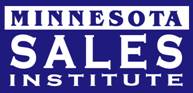 The Minnesota Sales Institute teaches salespeople how to maintain the conversation, find out what's most valuable to the prospect and not have to cut the price to win the business.
Maintaining the conversation is about uncovering expectation.  Disappointment only occurs when expectations are not met.
Value is determined by the prospect.  Asking the right questions to uncover value is the role of the salesperson.
Price is compared to cost, risk and benefits.  Reduce risk, increase cost, maximize benefits and you won't fight them on price.
Call us today and learn how to reduce your sales cycle, increase your closing ratio, improve your profit margin and get in front of more qualified prospects.  Our phone number is 612-789-5700 or visit our website at www.mnsales.com
---

The Minneapolis St. Paul Business Journal is your source for the latest breaking business news. The Business Journal delivers exclusive news and research about your clients and competitors, vital market data and valuable leads. Available weekly in print, daily through email, and continually on the web and mobile app.
SAVE $15.00 off the base price of a new or renewal subscription to the Business Journal, plus the Book Of ListsTM – vital information for today's sales professionals.
We'd like to share with you the special offer that is extended to the PSA MN community from the Minneapolis/St. Paul Business Journal. Go to http://www.mspbj.com
---

Make on-line marketing work for your business!
Hill Web Solutions is a SEO web design, lead generation consultant, and Google AdWords Management service for businesses in the Twin Cities. Increase your online presence with a web site created for success. The addition of SEO, SEM, PPC, local search marketing, and web analytics drives traffic to your website and works to get the most from your online presence.
Please visit our website at Hill Web Marketing
---