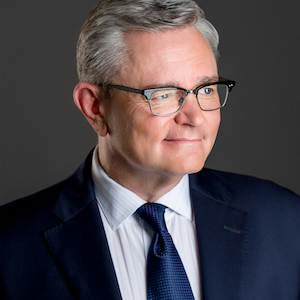 Professional Sales Association Presentation on January 13, 2017 with Mark LeBlanc
When YOU Are the Business!
Raise the Bar and Elevate Your Game
Take Aways
"Only you know how successful you are capable of being."
"Past performance is not an indicator of future success."
"Done is better than perfect." Mark offered this axiom as a "chiropractic adjustment" for our brain.
"What you do every day is more important than what you do every once in a while."
"If it's worth doing, it's worth tracking. If it's not worth tracking, it might not be worth doing."
"Do not trust how you feel on a daily basis. Trust your practices and follow your plan."
"Follow your commitment to your family, your work, yourself."
"No change, no change. What needs to change to make this the best year of your life?"
"Your database can be your greatest asset."
"Execute one or two things well and drive them to the moon."
Recommended reading
"Essentialism" by Greg McKeown
Quotes from others
"Success is doing the basics well most of the time.—Tom Peters
Summary
Of course it's dark and cold. It's January in Minnesota. In fact, it's Friday the 13th. Last night, the moon was full.
Do any of the 100+ people who've gathered for PSA Minnesota's annual sales conference care about these things? No. They've assembled for a buffet breakfast at the Golden Valley Golf and Country Club to hear renowned speaker, coach, and trainer Mark LeBlanc. Whether you've heard Mark at other events or this is the first time, you have a sense he is talking to you. He doesn't raise his voice, but he does lower it, and occasionally slows down the tempo of his "conversation" with you.
The examples Mark uses to illustrate his narratives are from his own experiences, or that of his wife or parents. While he's made more than 1,000 keynote addresses and has more than 1,000 small-business coaching clients, they are discretely not mentioned.
Mark began by acknowledging his debt to Joan Kennedy, who introduced him to the National Speakers Association. Mark said that he made his first professional presentation to PSA Minnesota in 1994, which led to the speaking career to which he'd aspired for the previous 10 years.
The New Year
The new year is a time of renewal. Mark told us there are two other days during the year that are a time for renewal: Labor Day and today. The "hard news" is that if 2016 was good, there is no guarantee for 2017. The good news is that if 2016 was bad, there is now an opportunity for a fresh start.
On January 1, we have great goals. The third Monday of January, January 16 this year, is referred to as "Blue Monday." That is the day we return to our bad habits and stop keeping our newly made New Year's resolutions.
Mark wants to rid the world of "Beehag": BHAG – "big hairy audacious goals." Big goals are good, he said, but not without three things in place: benchmarks, milestones, and standards.
A benchmark is a number that measures an activity or a result. Mark has 20 benchmarks for his life that include marketing, sales, fitness, and fun.
Milestones are a level. Milestone number one is achieving 25% of a goal. Milestone number two is reaching 50% of a goal. Most people are at this level. Milestone number three is reaching 75% of a goal. Interestingly, stalls also happen at 90% of achieving a goal because "doubt and chaos set in."
Standards are a code of conduct; a commitment to yourself. Mark has a number of them. A standard makes it easy to keep a commitment to others, clients, projects, and other responsibilities. It's not so easy to make and keep commitments to ourselves.
Mark described his number-one standard, which is having his alarm clock go off at 5 A.M. every day. His reasoning is that we need to have our bodies, minds, and hearts in shape to meet our standards. He wants to light a fire for us today as well as to put our fun meter on max for our work and our life—and to encourage us to ask ourselves the question, "What matters to you?" Mark continued by saying that the second-most difficult question to answer is, "What do you want?"
While Mark was on a retreat, he wrote down some of the things that he wanted to accomplish or experience during the next 10 years. The first thing he wrote down was clarity. This was followed by something that surprised him and something that scared him to death. He realized that for too long he had left things in his head and his heart, but once he wrote them down, he created "inspired friction" that gnawed at him.
"What you do every day is more important than what you do once in a while."
Mark told us that "…there's a big difference between making sales calls every day versus making 200 calls per month." Irregular behavior can lead to a roller coaster of results. He encouraged us to identify, every day, our benchmarks and our standards in terms of marketing, sales, health, money, and fun.
In 2008 and 2014, Mark hiked the 500-mile Camino de Santiago Trail that crosses northern Spain. He stopped after hiking the first two miles and thought of his life and his work. He thought about the goals he set – the ones with which he was 50% finished, the ones that were 90% finished but that he had discarded, and the ones he had never started. He considered going back to the beginning of the trail, two miles away, and quitting the hike. No one would ever know. But he continued. He admitted hiking that trail was one of the most grueling and profound experiences of his life.
As Mark sat around with other hikers on that first night, he asked Judith, whom he said didn't look like a hiker, what she suggested. Judith replied, "I have learned one thing: that no matter how bruised, blistered, or bleeding your feet are, you can always take one more step." Mark took this aphorism to heart, telling us that the second-most important thing we will hear him say today is, "Do not trust how you feel on a daily basis. Trust your practices and follow your plan."
Mark asked us whether we've ever had a day get away from us. We laughed. Mark went on to say, "No change; no change." Then he asked, "What is your code of conduct? What are the two to four standards you live by? What needs to change to make this year the best in your work and your life?"
Every now and then, Mark would stop to say, "Take a deep breath; let it out." We did.
Best practices
Mark stated, "Only you know how successful you are capable of being." This was his introduction to describing best practices. He noted that they will be listed in "David-Letterman style," from least important to most important
9. Listen carefully
"Listening is the secret sauce." Stephen Covey said, "Most people listen to respond, not to understand." Mark went on to say that his wife Ann suggested adding a tenth best practice which is, "Listen carefully and keep your mouth shut." Mark allowed that there are times when we need to listen without judgment, criticism, or offering a tip.
Mark said that occasionally when he's listening to a client and he knows the solution to their problem, it's better for him to keep quiet. In that instance, he will call them later and talk with them about that earlier conversation. Mark said that might be the greatest gift you can give someone: to keep your mouth shut. (He has been a member of the International Listening Association since 1985.)
8: Navigate your Internet game plan
Mark confessed that no one will ever confuse him for an Internet marketer. He believes social media should enhance our sales and marketing plan, not be the plan. Mark suggested that we pick one of the big four social media platforms such as LinkedIn, Facebook, Twitter, or YouTube and "drive it to the moon"; become a master at one social media channel.
Mark invited Tena Pettis, from tena.cious http://www.tenaciousedge.com/ to talk about social media. Tena said she does not ask about someone's industry; the first question she asks someone is, "Where, in terms of social media, do you want to be? Where will you have fun?" Tena believes that someone is likely to consistently make use of the social media channel they enjoy using. She went on to say that Instagram is one of the top social media channels right now.
Tena suggested that we be present at an event. She waits until an event is finished, after she's had a chance to reflect on it, before she tweets about it. She doesn't tweet at the event. Tena also said that many people think too much about what they write. She encouraged us to be ourselves and to write what's interesting to us.
Mark then invited JoAnne Funch to talk about LinkedIn. JoAnne suggested that we update our profile and post a good photo of ourselves. She encouraged us to be credible and to be thoughtful when composing our profile, including describing the results our work creates for our clients. JoAnne reminded us that LinkedIn is not a numbers game; it's a quality game. She encouraged us to do something with our connections. "It's not what you know, or who you know, but how you know them." http://www.marketingdish.com/joanne-funch/
Mark introduced Heather Rachel, consultant, growth strategist, and author of the book The Big Plan: How Smart Business Owners Stay Sane and in the Game. https://strategicbusinessdevelopment.biz/need-to-reach-us/
7: Leverage your database
Your database is more than your CRM (customer relationship management) system. Mark named several CRMs including Salesforce, Highrise, and Contactually.
Mark introduced Jake Atwood, founder of Buzz Builder, a prospecting and lead-generation company. http://www.buzzbuilderpro.com/
Regarding emails and newsletters, whether you use Constant Contact, MaleChimp, Infusionsoft, or another email-marketing online method, Mark prefers to send an eNewsletter to a smaller list of recipients intentionally than to a larger list intermittently.
Mark has segmented his database by profit center. He admitted this was a game changer for him. He now has four sectors of potential in the marketplace:
New business opportunities with new prospects.
New business opportunities with existing prospects. This group includes prospects who have been in his database for 5+ years but with whom he's had few conversations and no sales.
New business opportunities with inactive clients; someone who has not made a purchase within the past year.
New business opportunities with active clients. This group has the greatest potential for making a new sale.
Mark stated, "There are two deadly sins in the world of sales: 'If they pay me once, they will call me back when they need me. Or, if they pay me once, they automatically know all the other ways we can be of service to them.'" Mark said most clients have blinders on; they see us only for what we've done for them. Too often he's heard of a client saying, "I didn't know you did that."
Mark asked us to imagine what we could do to market to, educate, and motivate segments of our database with pinpointed messages. That's how an eNewsletter can work for us. Mark suggested that we select 20 inactive clients we would like to turn into active clients. He calls this "The opportunity of 20."
As we consider the sectors in our own database, Mark encouraged us to include LinkedIn contacts and Facebook friends, asking ourselves how best to meet the needs and wants of each segment. He remarked, "This isn't easy. This is the rigor of sales. But your database can be your greatest asset."
6. Execute a mix of new-contact marketing strategies
For Mark, sector one (new business opportunities with new prospects) is the most exciting. He asked us to stand up, raise our right hand, and pledge, "It's up to me to figure out and find one marketing strategy, master that strategy, and then add a second strategy." Strategies include networking, direct mail, an email newsletter, trade show, advertising, telemarketing, etc.
Mark believes that the next 10 years will be the "decade of independents." To address this trend, Mark is writing a book titled Growing Your Business When You Are the Business. He then lowered his already-quiet voice when he admitted it makes him nervous to say this, but on the issues and challenges related to business and development, he is the guy. He believes this. Mark encouraged us to have the same positive attitude about our own business. Mark said that, "People are more persuaded by the depth of your conviction than any of the language you use in your emails, newsletters, direct mailers, etc. In other words, use those methods to put yourself in a position so people are listening to you."
Mark stated there are three reasons we will fail, and it will not be due to a lack of conviction.
Lack of clarity
Lack of congruency
Lack of consistency
Our quest should be to be at our best within our service and product line.
Mark admitted that some people say his ideas are old school. He purports that his ideas are tried and true, and that the magic is in the mix. He went on to say, "When people experience you, that's when the magic happens." Mark admits he has let so many opportunities slip through the cracks. Navigating our database is the "grunt work" of sales. It's hard to keep at it but it's worth it if people really get to know you.
5. Develop your "will-do" list
Almost everyone raised their hand when Mark asked, "How many of you work from a to-do list?" He said he asks his coaching clients how many of the things on their to-do lists were there a year ago. Mark recommended that we make a "will-do" list that combines work and personal activities. We need to regularly update our list, creating a master to-do list. List everything, then create segments, and add a "parking-lot" section.
Admit to yourself what you will get done in the next 30 days. What are you committed to accomplishing? After answering that question, move all other activities to the 90-day or 12-month list, or even onto your five-year segment.
Now that Mark has hiked the Camino de Santiago Trail twice—in 2008 and 2014—he has made a new commitment to himself: to walk the trail every three years until he no longer can. He said, "When you put something on your calendar, it starts to become real." Mark went on to say that when you put a commitment on your calendar, it really feels good. He also recommended another section on our calendar for achievements. His list: 39 achievements during the past 12 months! He urged us to record these for ourselves. He also said "Why have a New Year's celebration once a year when you can have that feeling every day?"
4. Maintain your daily focus
Mark recommends that rather than setting an annual goal or quarterly milestones, that we establish "optimistic monthly sales numbers." With those numbers, we create a snapshot of our ideal 30 days. "It's not a goal," he said, "it's a 30-day benchmark."
Ask yourself, "What am I doing today to book my optimistic sales number?" Pick a monthly sales number and work on this every day.
We've all heard the expression, "Focus is everything." Mark says this is wrong. Instead, the expression needs to be, "Extreme focus is everything." Too many of us go off on tangents that are disguised as opportunities. He admitted he succumbs to this. In fact, he admitted he is "…just one big toe ahead" of us. He just recognizes the tendency to be distracted faster than we do. He has wasted time, energy, money, and creativity. To stay on focus, every morning Mark asks himself "What will I do today to meet my optimistic sales number?" And at the end of each day, Mark asks himself, "What did I do today to meet my optimistic sales number?"
Consistency
Mark acknowledged that some days we may not know the answer to those questions, but by doing this exercise every day, "almost by osmosis" we will become better at meeting our optimistic sales numbers. Marks suggests that we make one business-development call a day. He repeated that statement two more times. He said that that one call a day is like taking our One-A-Day vitamin. He emphasized, "Notice that this is done once every day, not 20 per month, or seven vitamins on a Monday morning when we didn't make any calls last week."
Mark feels better when he's making his calls and following his plan. He feels worse when he's in neutral. He said what's really stupid is waiting for our website to be updated, or waiting for a brochure to be created, when what we really need to do is make our calls.
What Mark calls a "storm-starter" call is a "soft knock on the door," not a sales call. He makes these calls on Saturdays and Sundays to people in his database from sectors three and four. Mark expects us to do whatever it takes for us to have the best year of our life.
Mark says people ask him, "Is that all I need to grow my business?" And Mark says, "Yes."
Keeping track
Mark encouraged us to keep a log or a record of our calls; to get a spiral notebook and make simple notes. He said we don't need to reach the person we're calling, and they don't need to call us back. We simply need to make the call; to focus on the activity, to focus on what we can control.
Mark explained the difference between a reason and an excuse for not doing something. A reason is a death, or an illness; something significant. Mark went on to say, "Too many people are living in the land of excuses. Success is doing the basics well most of the time. Success is not determined by your results; success is determined by your momentum. Your momentum is determined by how you feel. And how you feel is ultimately determined by the consistent application of what is within you—by you doing your best."
3. Create the profile of your ideal week
Anchor your ideal week by the figure you've chosen for your optimistic sales number. Design a calendar that includes time blocks for your standards. It's important to have boundaries between work and home. Mark acknowledged that it will take about 18 months to implement a system like this. Mark's ideal month includes three storm-starter calls, two coffee meetings with prospects, two speaking engagements or speaker showcases, and one monthly eNewsletter. That is what it takes for his phone to ring and for him to meet his optimistic monthly sales number. He has hit his sales benchmark 19 months in a row.
2. Know your numbers
Having access to QuickBooks is "essential." We need a system to monitor actual sales results. Mark stated, "Your numbers tell a story. When you read about any successful person in any industry, they always know the numbers."
1. Track your numbers
This is Mark's only "demandment." Track your numbers side-by-side-by side.
Side one: total sales by profit center, service line, or income stream
Side two: revenues—what hits the bank?
Side three: your compensation
Mark has five profit centers: coaching, speaking, public seminars, licensing, and products. Whether we use the software program Excel, Word, or a pencil and paper, we need to track our activities by segment.
The little blue book
Mark concluded the conference with a story about his parents. After Mark's father had a massive stroke, his mother took over the family business. The business grew significantly. When Mark asked his mother how she had done this, she responded, "I read your book. You know, that little blue book you wrote."
https://www.amazon.com/Growing-Your-Business-Mark-LeBlanc/dp/1931945071
Mark thanked Steve and Jane Kloyda for making his little blue book available to everyone who attended the conference. We agreed, and applauded Steve and Jane's generosity.
The conference ended with the audience giving Mark a standing ovation.
Mark LeBlanc
Small Business Success
Mark@GrowingYourBusiness.com
(800) 690-0810
https://www.facebook.com/caminoguy
Summary by Sue Filbin, Smiling Dog Design
http://www.smilingdogdesign.com/